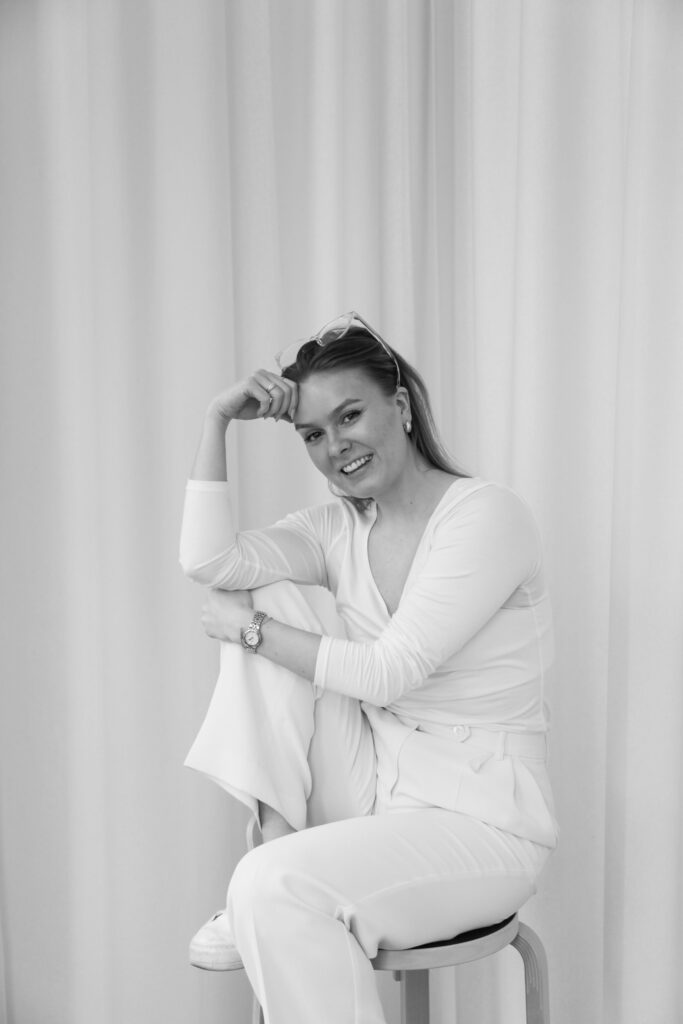 "Nilla Ekström is not a name – it's a brand!"
I am a curious and passionate person who is not afraid to ask tough questions and challenge the status quo. I am an entrepreneurial-minded individual who thrives on managing complex projects and meeting tight deadlines. With my creative thinking and emotional intelligence, I have brought new perspectives and innovative solutions to complex problems while fostering a collaborative and supportive work environment. In addition, my joyful personality and easy-going nature make me highly likeable among clients and colleagues. Overall, I am an imaginative branding professional who can stay in control of many things simultaneously, and I love to learn new skills. 
Moreover, I am a sales and marketing professional passionate about delivering outstanding results. I have gained valuable experience and honed my skills through various roles across different industries. I take pride in delivering projects on time and within budget; my track record speaks for itself. My colleagues and supervisors have praised me for my positive attitude, creativity, work ethic, and ability to work well in a team. I am a creative thinker with a strong entrepreneurial mindset, always looking for new ways to drive business growth and success. I have excellent communication and interpersonal skills and am comfortable working with diverse stakeholders at all levels of an organization.
Currently, I am the Sales and Marketing Manager at Marsaana Communications, based in Tallinn, but working across Nordics and the Baltic. I lead sales and marketing activities in this role, develop business strategies, and manage client relationships. Before joining Marsaana, I worked as a Talent Manager at Fament Oy, where I managed social media influencer campaigns and brand development. My efforts were recognised when I was nominated for Talent Manager of the Year at the Tubecon Awards in 2022.
Prior to that, I worked as an Assistant Store Manager and Visualist at Brothers Clothing Oy, responsible for store display and marketing. I also have experience as an Assistant at Lexperience Oy, where I assisted the CEO in marketing, communications, and administrative matters. In addition, I worked as a Host at Zabludowichz Estates, Sarvisalo, where I was responsible for high-end guest relations and event planning.
I completed my education with a Bachelor of Arts in Social Sciences, majoring in International Business Administration, from Tallinn University of Technology between 2016-2019. Later, I pursued Master's degree majoring in Marketing and Communication, at Estonian Business School from 2020-2022, earning a final grade of B.